AHMT 2017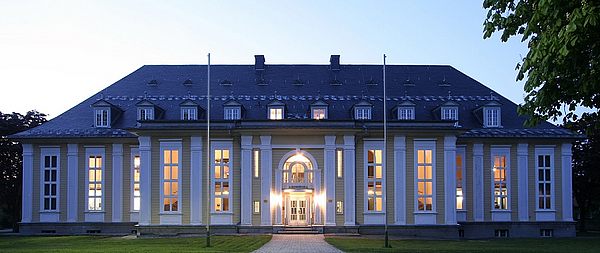 Das Messtechnische Symposium der AHMT 2107 findet vom 21.09.-23.09.2017 in Clausthal-Zellerfeld statt und wird vom Institut für Elektrische Informationstechnik an der TU Clausthal veranstaltet. Der Tagungsleiter ist Prof. Dr. Christian Rembe (Professur für Messtechnik).
Der Arbeitskreis der Hochschullehrer für Messtechnik e. V. (AHMT) ist ein Zusammenschluss von Universitätsprofessoren, die im Bereich der Messtechnik in Forschung und Lehre tätig sind oder waren.
Veranstaltungsort ist die Aula Academica der TU Clausthal. Auf den folgenden Seiten können Sie sich über das Tagungsprogramm, das Rahmenprogramm, die Anreiseoptionen und die Unterbringungsmöglichkeiten informieren.
Plenarvortrag am 21.9.2017: "Nerves made out of glass – fiber-optical 3D sensors for human-machine interface"
Wolfgang Schade is a full Professor of physics at Clausthal University of Technology in Germany and also head of the department Fiber Optical Sensor Systems at Fraunhofer Heinrich Hertz Insititute (HHI) in Goslar/Germany. He is author or co-author of more than 120 papers in journals and books and holds more than 20 patents. His research interests are laser spectroscopy, femtosecond laser materials processing and applications of fiber optical sensors to industrial process control, battery safety and medical. Very recently he developed with his team a fiber optical 3D shape and tracking system on the basis of fiber Bragg gratings processed in a single mode optical fiber by point to point femtosecond laser direct writing.
Plenarvortrag am 22.9.2017: "Optical Nanoscopy: Decoding the Building Blocks of Life Beyond the Diffraction Barrier"
Alexander Egner ist Direktor des Laser-Laboratoriums Göttingen und Leiter der Abteilung Optische Nanoskopie und arbeitet auf dem Gebiet der hochauflösenden Fluoreszenzmikroskopie seit rund 20 Jahren. Er studierte Physik an der Ruprecht-Karls-Universität Heidelberg, wo er auch im promovierte. Anschließend war er Postdoc am Max-Planck-Institut für biophysikalische Chemie in der Abteilung für NanoBiophotonik unter der Leitung von Stefan W. Hell. Später leitete er auch die Facility für Innovative Lichtmikroskopie des Instituts. Alexander Egner hat über 40 Artikel in internationalen wissenschaftlichen Zeitschriften veröffentlicht, mehrere Erfindungen zum Patent angemeldet und ist Mitgründer des Unternehmens Abberior-Instruments.